First post of the numbers, woot! If you don't remember, on Sundays, I will be doing number movies. Today is 007, next week is 1___, and then 2___. It's pretty easy and simple if you think about it.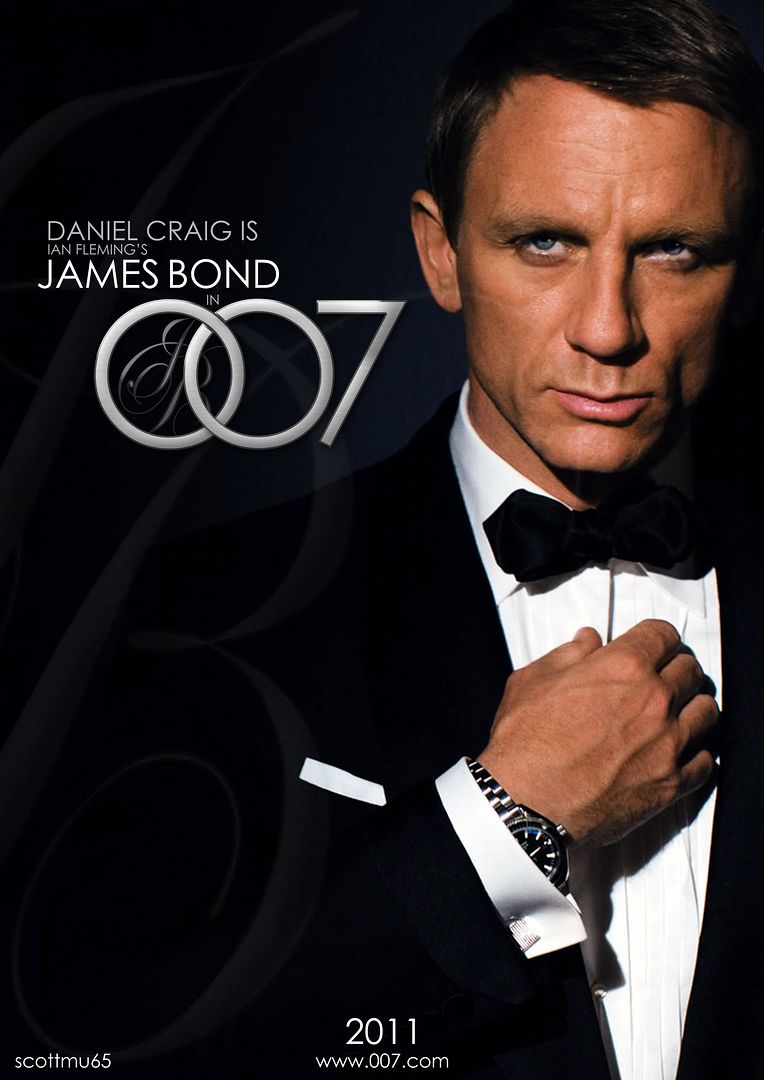 Bond is a Secret Service agent, code number 007, residing in London but active internationally. Bond was a composite character who was based on a number of commandos who Fleming knew during his service in the Naval Intelligence Division during World War II, to whom Fleming added his own style and a number of his own tastes; Bond's name was appropriated from American ornithologist James Bond. Bond has a number of character traits which run throughout the books, including an enjoyment of cars, a love of food and drink, and an average intake of sixty custom-made cigarettes a day.
Since Fleming's death in 1964, there have been other authorised writers of Bond material, including John Gardner, who wrote fourteen novels and two novelizations and Raymond Benson, who wrote six novels, three novelizations and three short stories. There have also been three authors who wrote one book each, Kingsley Amis (writing as Robert Markham), Sebastian Faulks and Jeffrey Deaver. Additionally a series of novels based on Bond's youth—Young Bond—was written by Charlie Higson.
As spin-offs from the literary works, there was a television adaptation of the first novel, Casino Royale, in which Bond was played as an American agent. Acomic strip series also ran in the Daily Express newspaper. There have also been twenty-four Bond films, with a twenty-fifth due for release on 26 October 2012; seven actors have played Bond in these films.
Official James Bond films
The Best of James Bond
Best of James Bond 2
Casino Royal Trailer
Thanks for stopping by this Sunday for my 007 post :D Tomorrow were back on track with "H" and let me just say we've got a very special Wizard visiting us tomorrow ;)
A-Z Question:
What is your favorite 007 movie? What is your favorite scene and which James Bond actor is your favorite?
Cheers!
-Yadin